11" Jointed Troller-(floating shallow diver) - Sorry, Temporarily Out of Stock
11" Jointed Troller-(floating shallow diver) - Sorry, Temporarily Out of Stock
View Images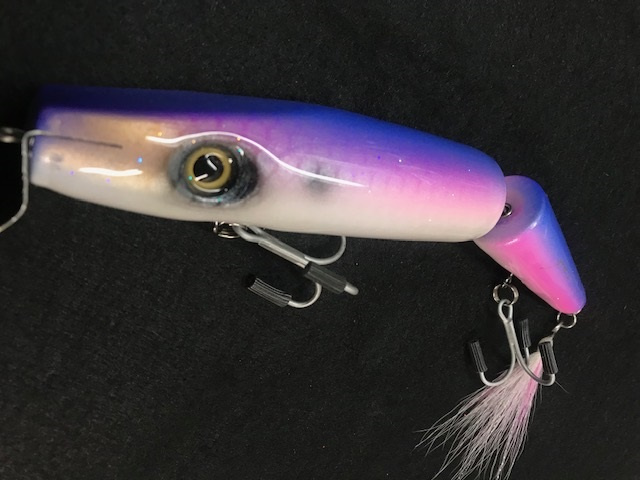 Price: $49.99
Availability: This product is sold out and not available for ordering at this time; please come back or continue shopping.
PURCHASES ARE LIMITED TO ONE PLUG ONLY
11" Jointed Troller.... 3.75 oz. +-
A floating shallow diver that has a super action when trolled or retrieved and will not "roll-out" at moderate speeds. It swims like crazy with an extra wide wiggle, created by the unique cupped tail design and sloped head. This plug casts well and can be used when large forage is present. Through wired and rigged with one 4/0 (front) treble and a 3/0 (rear) treble (attached to a 330 lb Spro swivel and Wolverine split rings) and a matching custom flag. A good choice for casting or trolling, boat, beach or kayak.