Loud Mouth Popper (C&R) 5.5"...2.4Oz.+- SOLD OUT
Loud Mouth Popper (C&R) 5.5"...2.4Oz.+- SOLD OUT
View Images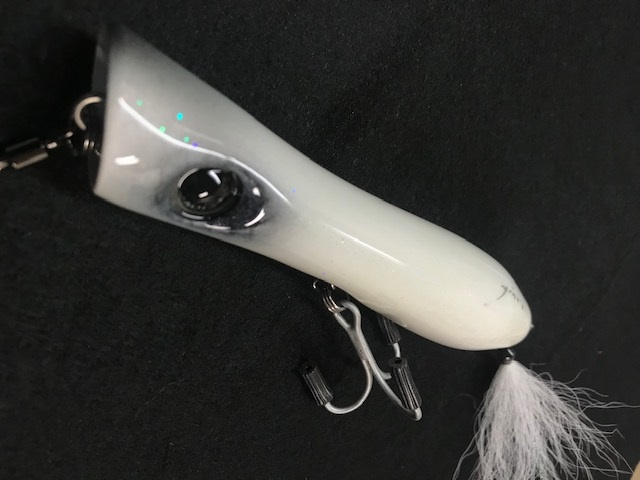 Price: $55.00
Availability: This product is out of stock and unavailable for ordering at this time; please come back or continue shopping.
PURCHASES ARE LIMITED TO
ONE PLUG ONLY PER STYLE
Loud Mouth Popper (C&R) 5.5"... 2.4 oz. +-
A slow-sinking surface popper made of cedar known for its buoyancy and toughness. Give it a few quick "pops" and it stays up high....or let it sink down and walk the dog sub-surface if you prefer. Through wired and rigged with a single 3/0 VMC treble and a with a matching flag. Tail-weighted for distance and available in bright daytime colors. A great visual-type plug for top-water enthusiasts. Pop, Pop, Pop....Bang!! Fish on and a safe release!