6" Dredge Darter "Headbanger"... 3.3 oz.+- Sorry, temporarily out of stock
6" Dredge Darter "Headbanger"... 3.3 oz.+- Sorry, temporarily out of stock
View Images
Price: $60.00
Availability: This product is out of stock and unavailable for ordering at this time please come back or continue shopping.
PURCHASES ARE LIMITED TO ONE PLUG ONLY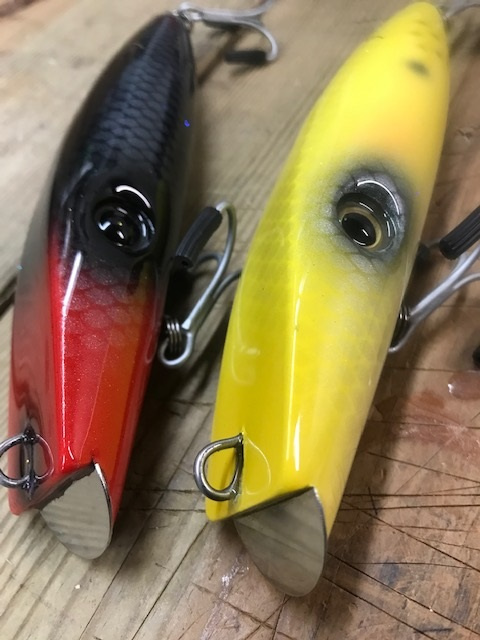 Available on a very limited basis, this new hardwood addition to our darter line-up digs (3-6') and darts (like an actual baitfish). Thru-wired and rigged with 3/0 VMC belly treble and a 3/0 tail treble. A flag or single si-wash tail hook may be substituted without loss of dart or dig. The metal lip helps protect the most vulnerable part from wear and tear! Reel it slowly (with an occasional twitch) in current or a little quicker in calmer water. Swims like a "drunken sailor".